Welcome Back!
We'd love to hear from you. Share your story about the department and your career.
Alumni connections are among the most enduring benefits of your UConn education.
Your degree from the Department of Earth Sciences forever connects you with a powerful personal and professional network of fellow Huskies. Find out how to keep in touch with the Department and stay connected to UConn Nation.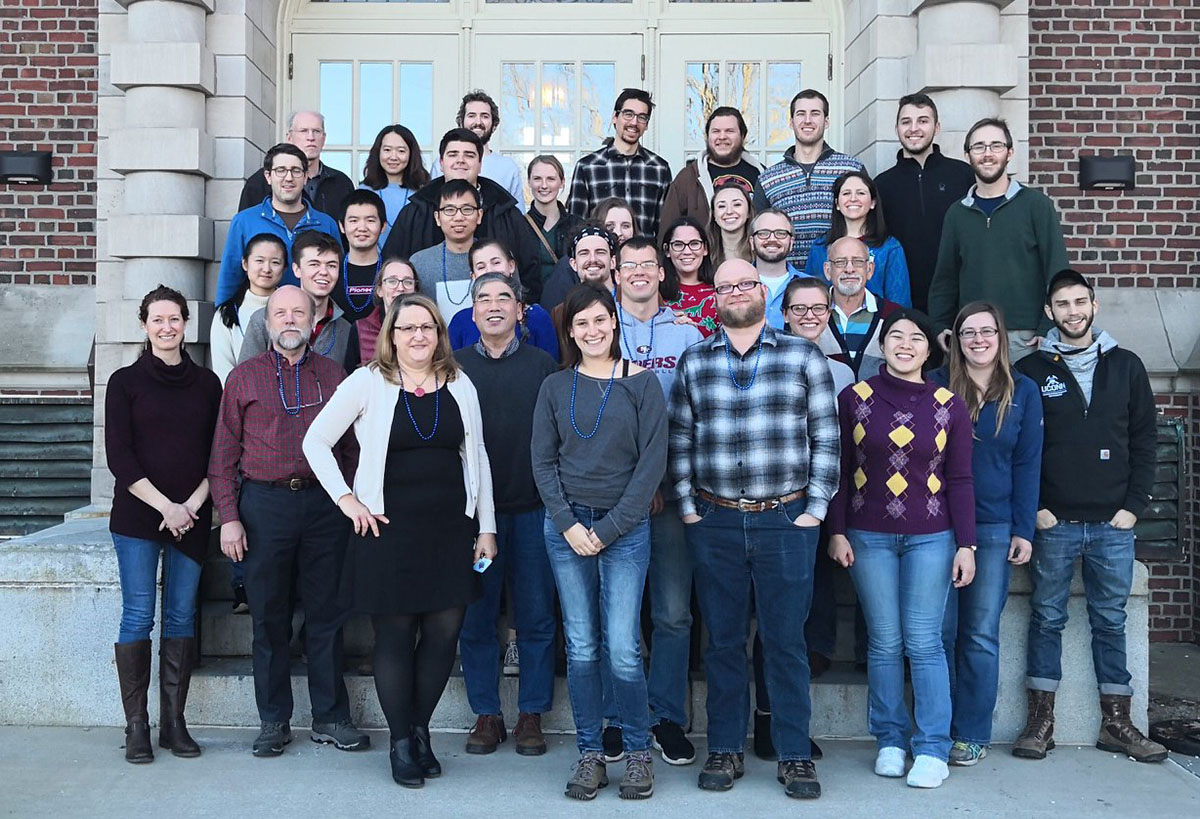 In Memory of Dr. Patrick Getty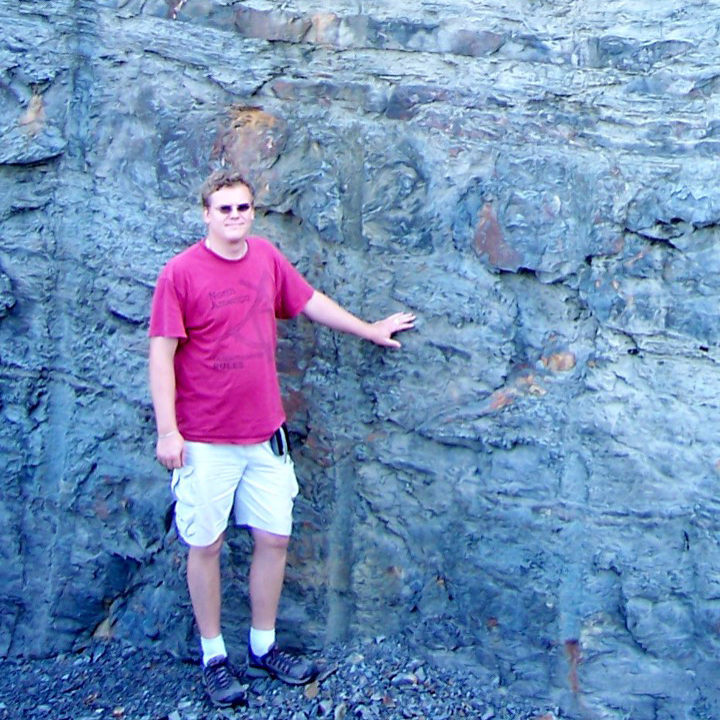 It is with deep sadness that we learned of the passing of Dr. Patrick Getty, who was a beloved member of our community for many years. Patrick was a gifted educator, a prolific scientist, and a loyal friend.
Before coming to UConn, Patrick earned his A.A. from Springfield Technical Community College, followed by a B.S. in Biology from the University of Massachusetts. Patrick loved dinosaurs, and his mentor at UMass, Margery Coombs, suggested that he do an undergraduate research project on a local dinosaur footprint assemblage. Patrick further refined his expertise in ichnology (the study of trace fossils) while earning his M.S. from the Department of Earth Sciences at UMass, working with James Hagadorn of Amherst College on the enigmatic Cambrian trace fossil Climactichnites.
Patrick joined us at the University of Connecticut in 2007 as an instructor for our Age of the Dinosaurs course, and he began the Ph.D. program the next year in Andrew Bush's lab. His dissertation title – Ichnology of Carboniferous and Jurassic Tetrapods and Insects – hints at his wide-ranging interests. After graduating in 2014, Patrick worked as Visiting Assistant Professor in Earth Sciences for several years before joining the faculty of Collin College in Texas.
Despite his relative youth, Patrick was widely respected as an ichnologist, paleontologist, and geologist. He had a keen eye for detail, a deep knowledge of the fossil record, and a careful, thorough approach to science. Although dinosaurs were his first passion, he loved all trace fossils, eventually working on traces of insects, mollusks, amphibians, and fish. Many of his papers reexamined classic trace fossils, fixing the taxonomy while adding insights on the identity, behavior, and ecology of the trace makers. His interpretations were often buttressed by experimental trials with living animals. He loved leading field trips, and even the most casual excursion could turn into an impromptu public lecture if curious kids (or adults) were in the vicinity.
Patrick was devoted to his students, in the classroom and in the field. As a graduate student, he was already mentoring a suite of undergraduate research projects, many of which led to scientific publications. As a popular lecturer, he has influenced many hundreds of students at several schools. He was also dedicated to public outreach and to making the earth sciences a more welcoming discipline, both in his day-to-day life and by helping to organize the Geological Society of America's annual LGBTQ+ social.
Patrick first joined UConn shortly after the dissolution of the old Department of Geology and Geophysics, and he deserves a lot of credit for our success in rebuilding the program during some challenging years. By publishing papers and delivering insightful conference talks, he showed prospective applicants (and their advisors) that UConn was a place where graduate students could thrive. He made new students feel welcome, and was there for them when they needed help or advice. As a talented instructor in our introductory courses, he attracted new students into the Geoscience major. On top of it all, he was a good colleague and friend, and our new department owes him a deep debt of gratitude. We will try to follow in his footsteps.
Our deepest condolences go out to Patrick's family, and to his many friends and colleagues around the country and the world.